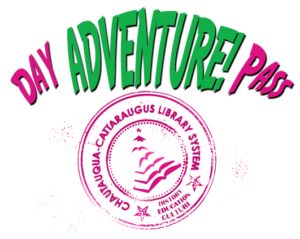 Looking for a fun, family adventure?
Look no further than the Library!
Check out the Chautauqua-Cattaraugus Library System Day Adventure Pass.   Enjoy free or reduced price admission to one of our amazing cultural partners, including the Buffalo Zoo, the Seneca-Iroquois National Museum in Salamanca, or the Lucy Desi Museum in Jamestown.
It's affordable.  It's educational.  It's fun for the whole family!
Learn more about the program at www.cclsny.org.
Day Adventure Pass Program